Shariar Sarkar
Creative Copyer
Shariar Sarkar is one of the most Creative Copyer in World. We can Say, He is a  Code Thifer.  Also CSS Animation Thifer.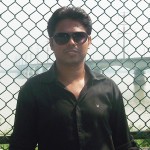 Jahirul Islam Mamun
Lazy Developer
Jahirul Islam Mamaun is one of the lazy person in world. He Built Free Limo & Cuda WordPress Theme for all.
Sojib Rahman
Spam Killer
Sojib Rahman is one of most Spam Blocker in world. He is trying to protect CodexCoder Team aginist Spamer.
Tafser Ahmed
Wordpress Developer
Taster Ahmed is one of the Crazy Person in the world. . He said, I Build WordPress CMS. When He Customize any Demo Theme, He used his Pic in everywhere.